Published 2020-03-01. Last modified 2022-09-18.
Time to read: 3 minutes.
Avid Link
Avid Link ia the best way to update Avid software, including Pro Tools. When it first runs, it only appears in the desktop toolbar, and it might be hidden. Before it can be used, you must sign in with Microsoft user credentials; for Mike, this was mslinn@mslinn.com and his microsoft.com password.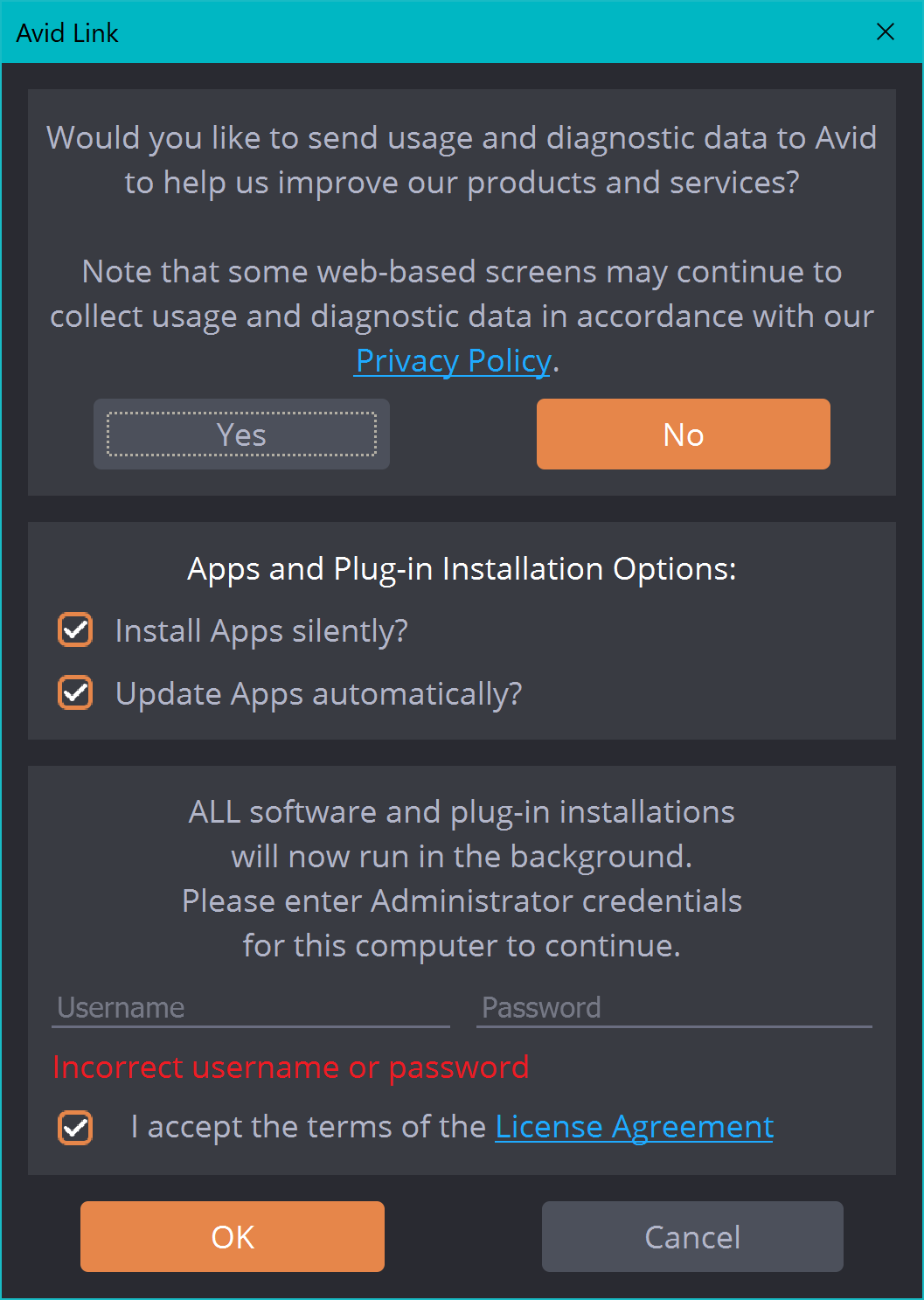 Then, log in to Avid with your Avid credentials: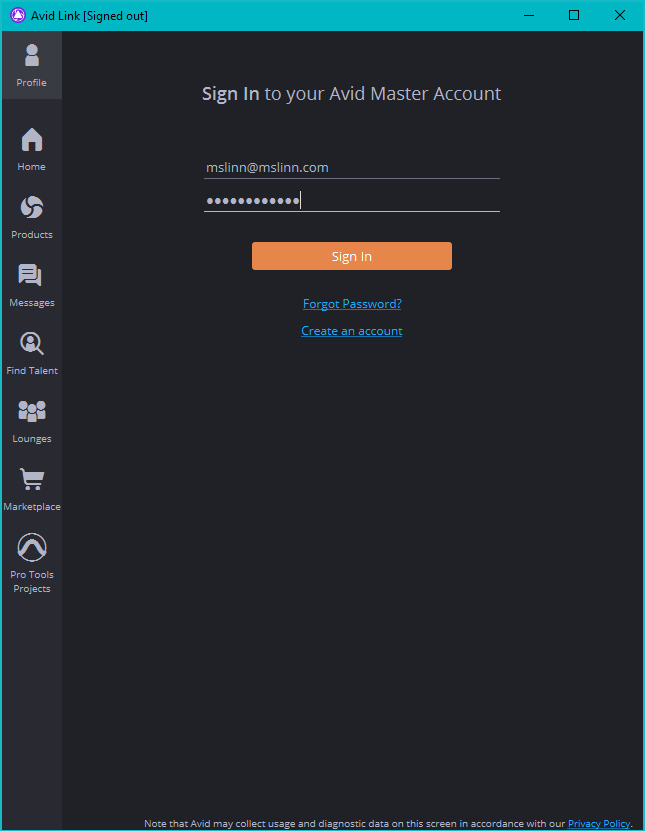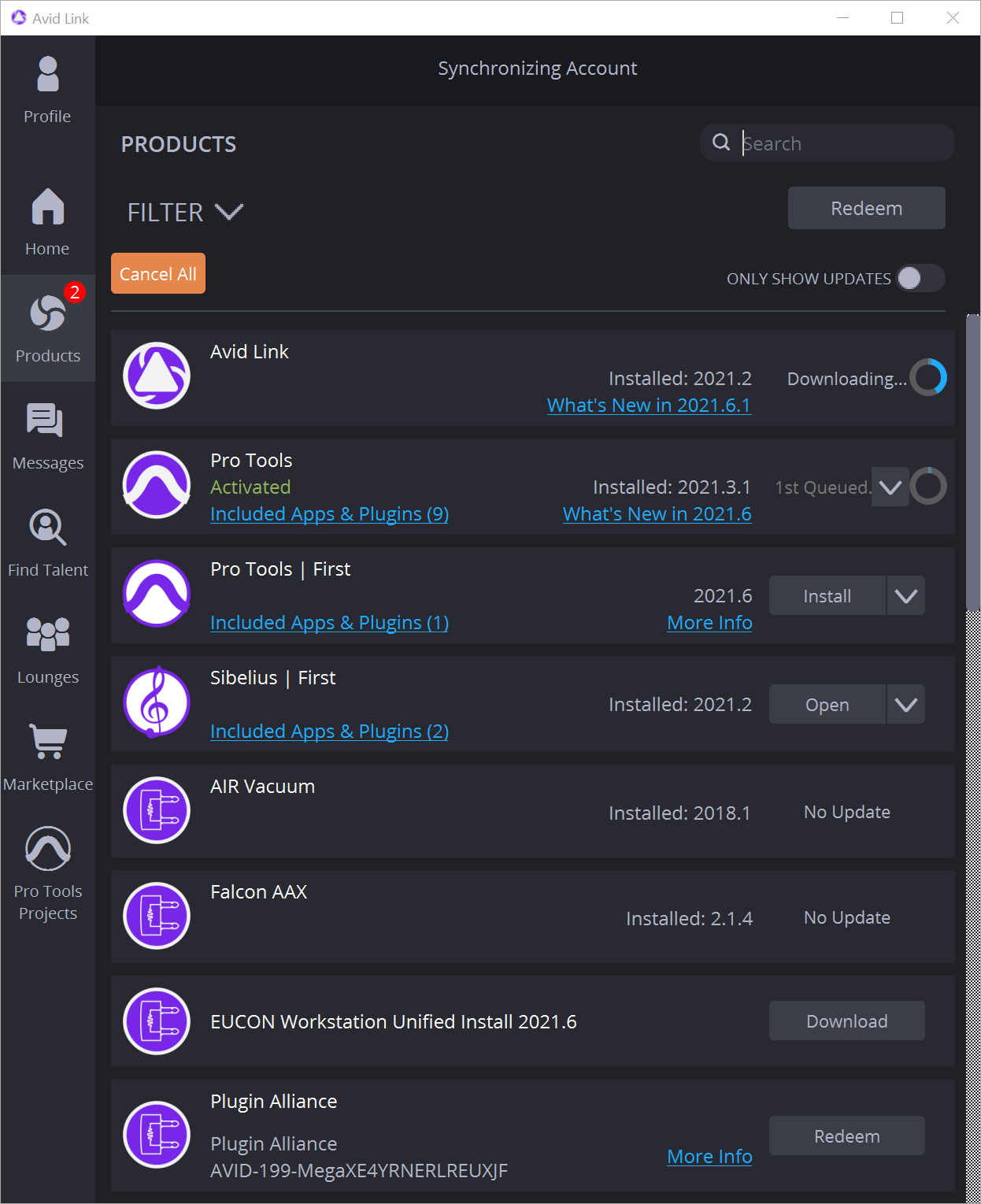 It is probably a good idea to enable Only Show Updates.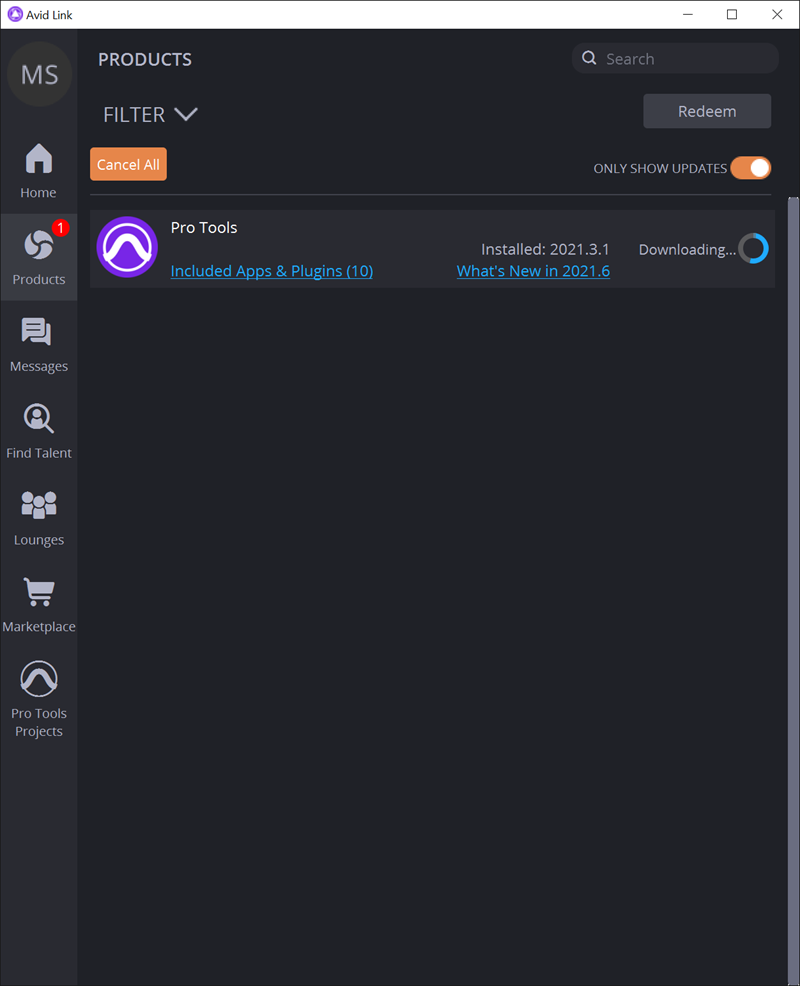 HiDpi Monitors
The Avid documentation is, as usual, annoying. Suggesting that users revert to 1080p is ridiculous. The following recommended settings work for me.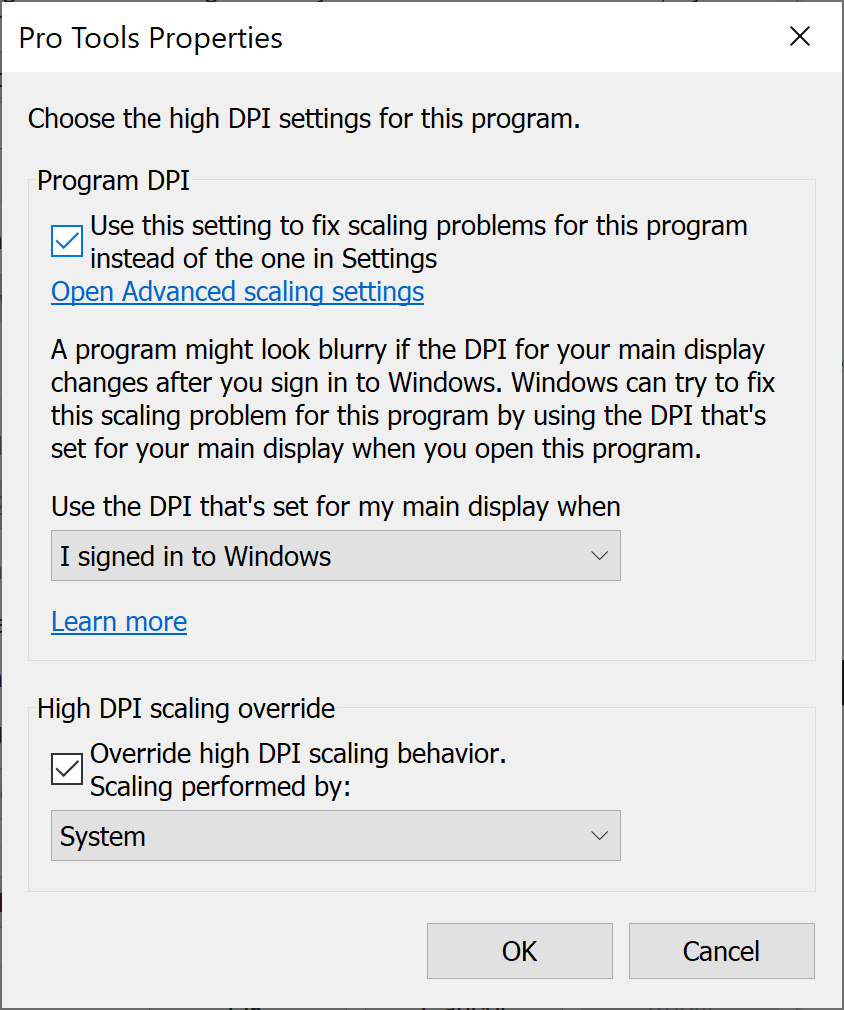 YouTube Misc
Pro Tools Preferences
This is how things are normally set up in the studio.
In Setup / Preferences / Operation change Project Media Cache to F:\proToolsMediaCache, and enable Automatically Create New Playlists When Loop Recording

Disable New Tracks Default to Tick Timebase and enable Setup / Preferences / Editing / Suppress Name Dialog When Creating New Playlists.
Enable Setup / Preferences / Editing / Suppress Name Dialog When Creating New Playlists


Under Setup / Preferences / MIDI, enable Automatically Create Click Track in New Sessions.
Enable Options / Edit Window Scrolling / Continuous.
General Latency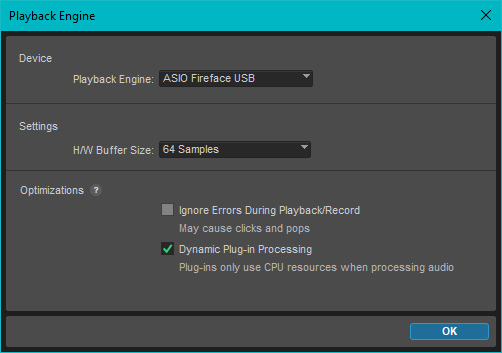 Real-time latency is minimized when the Pro Tools Playback Engine (Options / Playback Engine) has the smallest possible buffer size. Pro Tools only accepts certain values for the buffer size.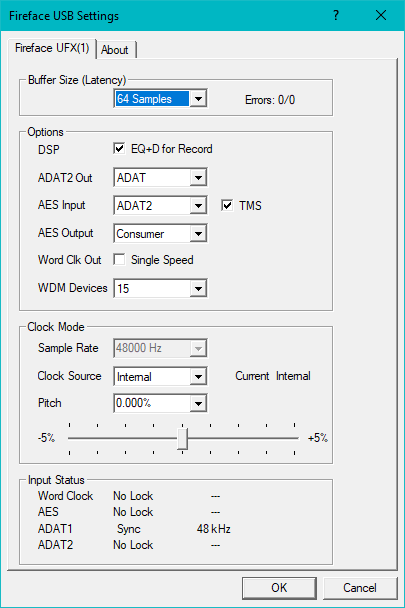 For my RME UFX audio interface, that meant 64 samples. You cannot change this value in Pro Tools; it can only be changed in the RME Fireface USB Settings applet, accessible from the Windows taskbar. Pro Tools must be restarted after changing this value in order for it to take effect.
WorkFlows
One day, this section will mature to describe a useable workflow, as per the Avid File-Based Workflows Guide.
Avid Control for iPad
Update 2023-06-20: What's New in EuControl 2023.6 For Avid Control Surfaces
The iPad Avid Control App provides soft keys. (download)
Install EUCON software
Installing on Windows
Enable EUCON in Pro Tools
Setup / Peripherals, select the Ethernet Controllers tab, then enable EUCON Control Surfaces.
The usual Windows Defender popup appears:
Defining Soft Keys for Pro Tools Macros
Only Launch Avid MC Client for One User
Avid MC Client can only run on one Windows account. By default, it tries to launch on all accounts upon login. Thus, the first Windows user to log in gets to use EUCON. (See page 37 of the Avid Control and Avid Control Desktop Guide.)
Only One Control Surface At A Time
I installed Avid Control on my Android phone. Seems only one control surface can be connected at once:
Lock Entire Surface
By default, Pro Tools must be the selected application on the DAW at all times. Otherwise, the Avid Control surface connected via EUCON does not display anything. To allow other programs to get focus without losing the connection, in EuControl / Assign, enable Lock to Application: Entire surface.