Published 2023-05-21.
Time to read: 2 minutes.
Setup
Plain Old Ruby
Visual Studio Code
Ruby Development and Gems
Rack
Sinatra
About the Author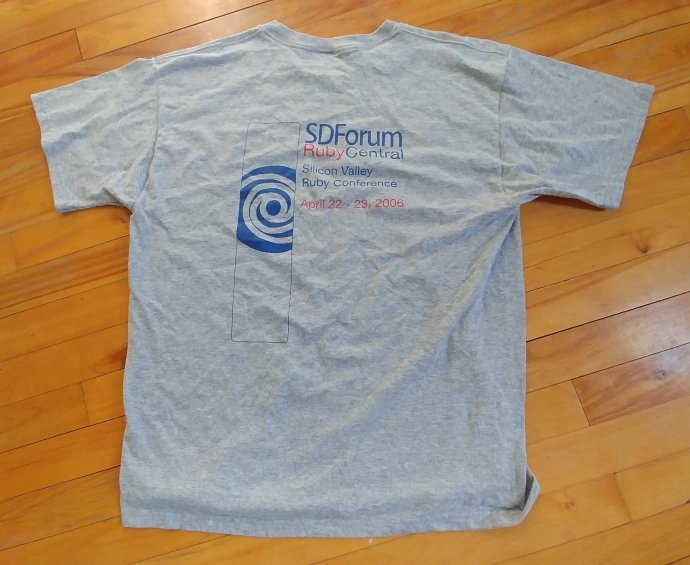 I, Mike Slinn, have been working with Ruby a long time now. Back in 2005 I was the product marketing manager at CodeGear (the company was formerly known as Borland) for their https://www.infoq.com/news/2007/05/codegear-ror-ide/ 3rd Rail IDE. 3rd Rail supported Ruby, and Ruby on Rails, at launch.
In 2006, I co-chaired the Silicon Valley Ruby Conference, on behalf of SD Forum in Silicon Valley. As you can see, I have the t-shirt. I was sole chairman of the 2007 Silicon Valley Ruby Conference.
Several court cases have come my way over the years in my capacity as a software expert witness. The court cases featured questions about IP misappropriation for Ruby on Rails programs. You can read about my experience as a software expert if that interests you.
I currently enjoy writing Jekyll plugins in Ruby for this website and others, and Ruby utilities.
© Copyright 1994-2023 Michael Slinn. All rights reserved.
For requests to use this copyright-protected work in any manner, email mslinn@mslinn.com.