Published 2020-03-01. Last modified 2023-10-19.
Time to read: 2 minutes.
Preset Patch
Preset Patch provides free patches for dozens of synthesizers. When I went to https://www.presetpatch.com/sysextools/backup, I was presented with a Chrome browser prompt that I had never seen before: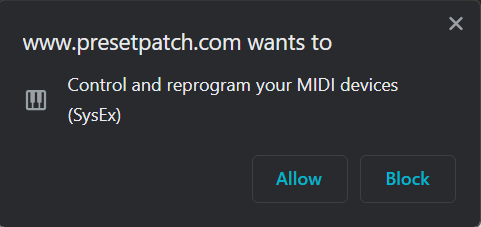 Clicking on Allow then let me select the MIDI input and output ports in the web page: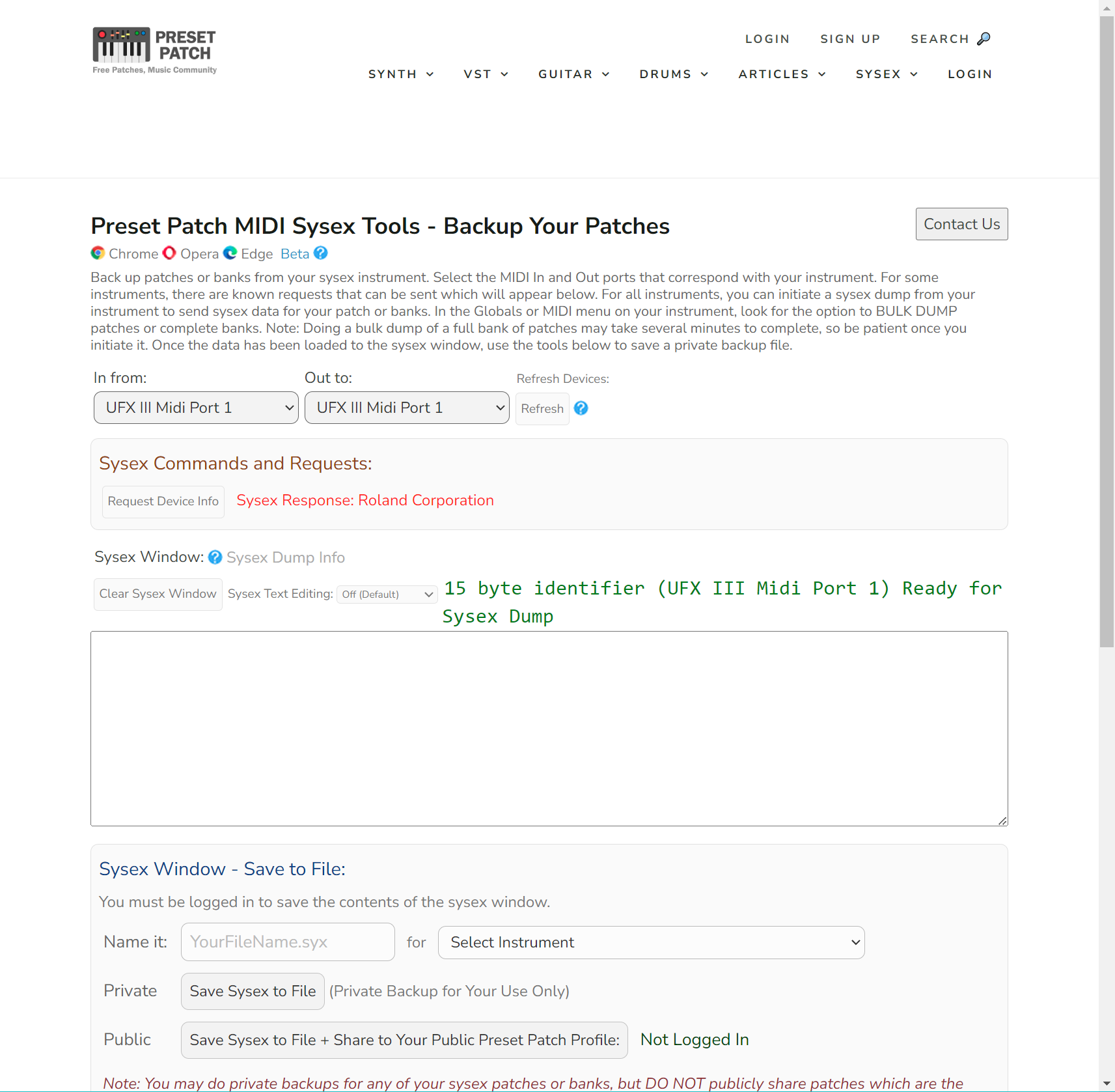 My mind was blown. No software to install – the Preset Patch website is able to upload and download patches directly to and from my MIDI synthesizers. Wow!
Some Juno-DS patches are available for download.
Composition
MusicXML and PDF are good ways to exchange scores.
Pro Tools works well.
StaffPad for Windows / iPad / Android is full of bugs and is unusable. Muse Group, the vendor, throws in tons of sexy features, but have not bothered to ensure the product is solid. The product is a waste of time.
Steinberg Dorico requires the user to learn arcane keyboard sequences. It uses Steinberg Halion for making sound and requires an ASIO driver. The ASIO driver must be the "first" audio output, which causes problems. Both the provided ASIO driver and ASIO4ALL are problematic. Free version: Dorico SE.
Virtual MIDI Keyboard (VMPK)
To assign the MIDI output from the virtual keyboard to a virtual MIDI cable like LoopBe1 or virtualMidi:
Select Edit / MIDI Connections

I decided to transmit the MIDI data generated by the virtual keyboard through the virtual MIDI cable called loopMIDI Port:


Note that MIDI output defaults to being sent on MIDI Channel 1.